In this tutorial I'm going to set up a text module and show how to change the font.
First set up the customizer menu: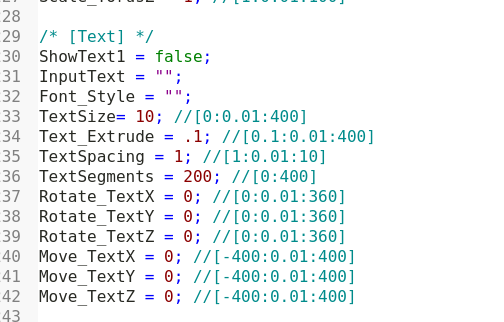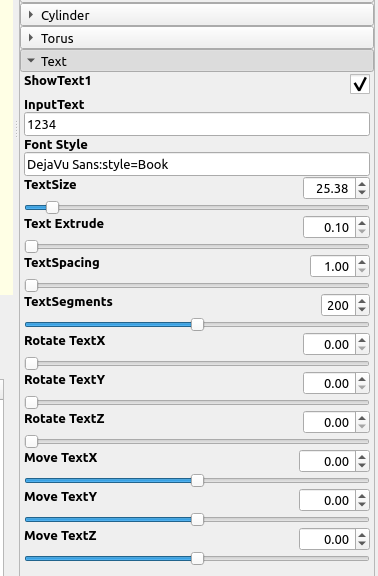 Then set up a new module for text: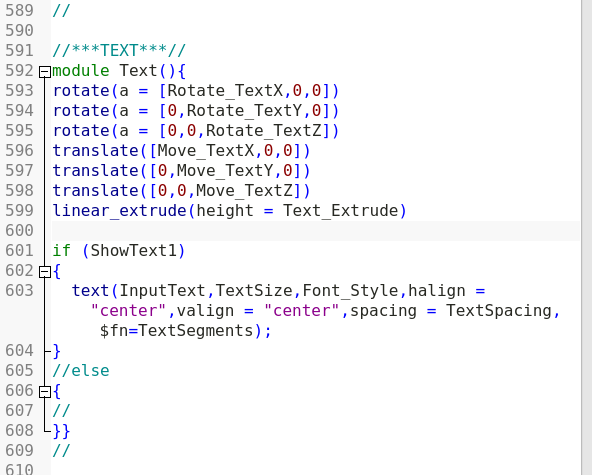 Now I will input some text and change the font style: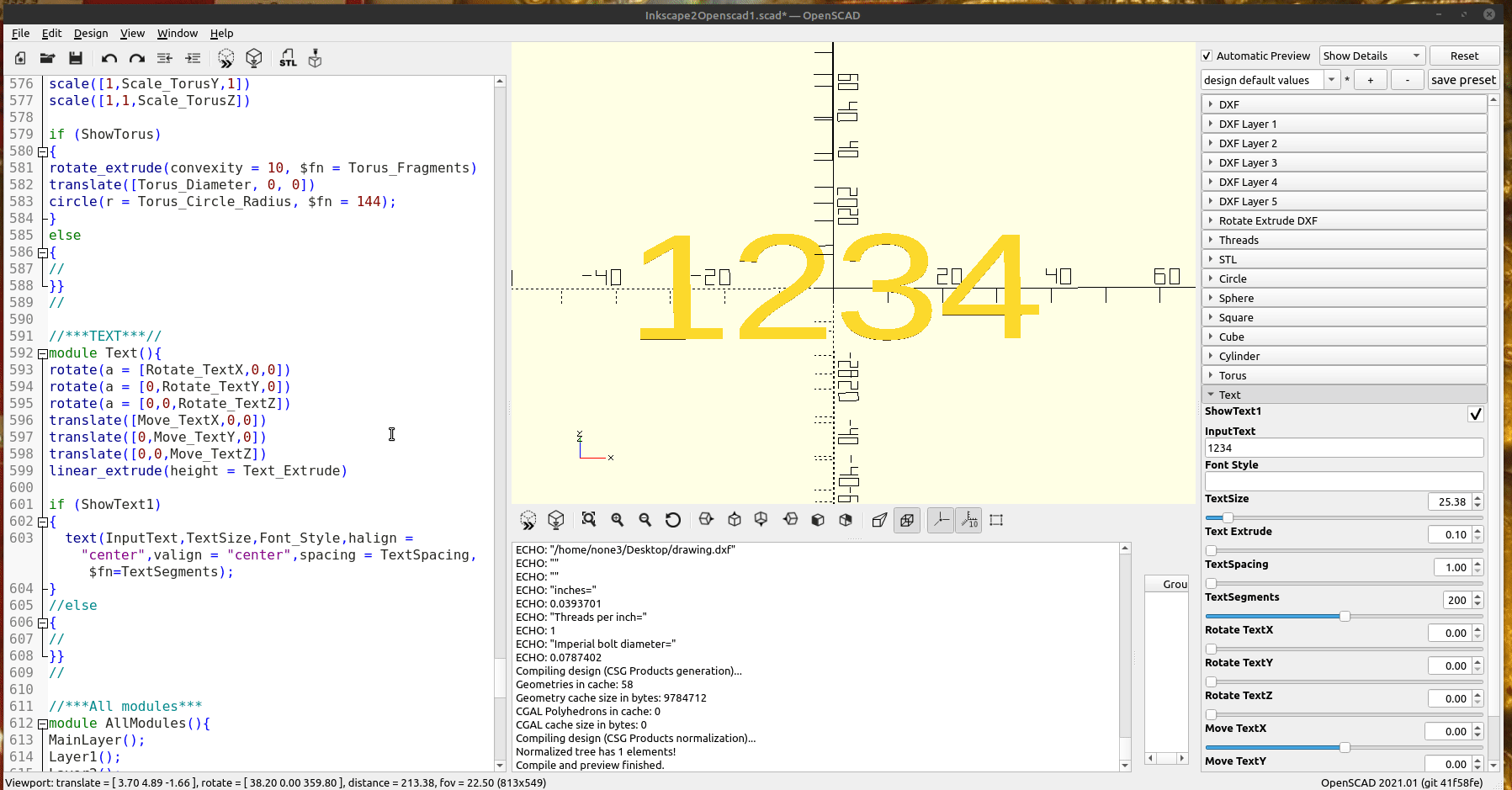 You'll notice that I have to remove the parenthesis form the font that I copied to the clipboard, that's due to the import box in the customizer set up, if you don't remove them the font won't update.
And with the tons of free fonts on the internet you can get just about any style you want: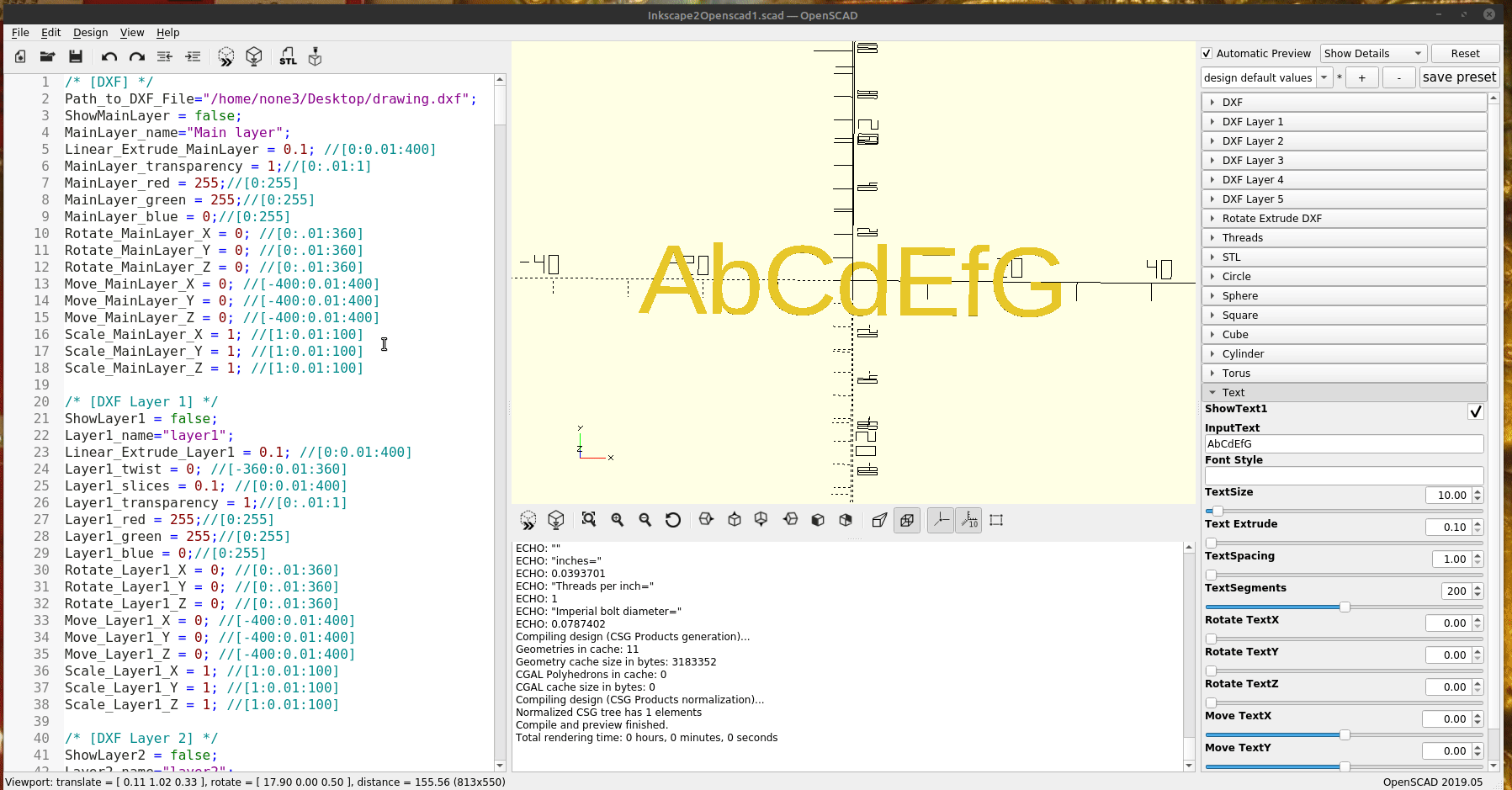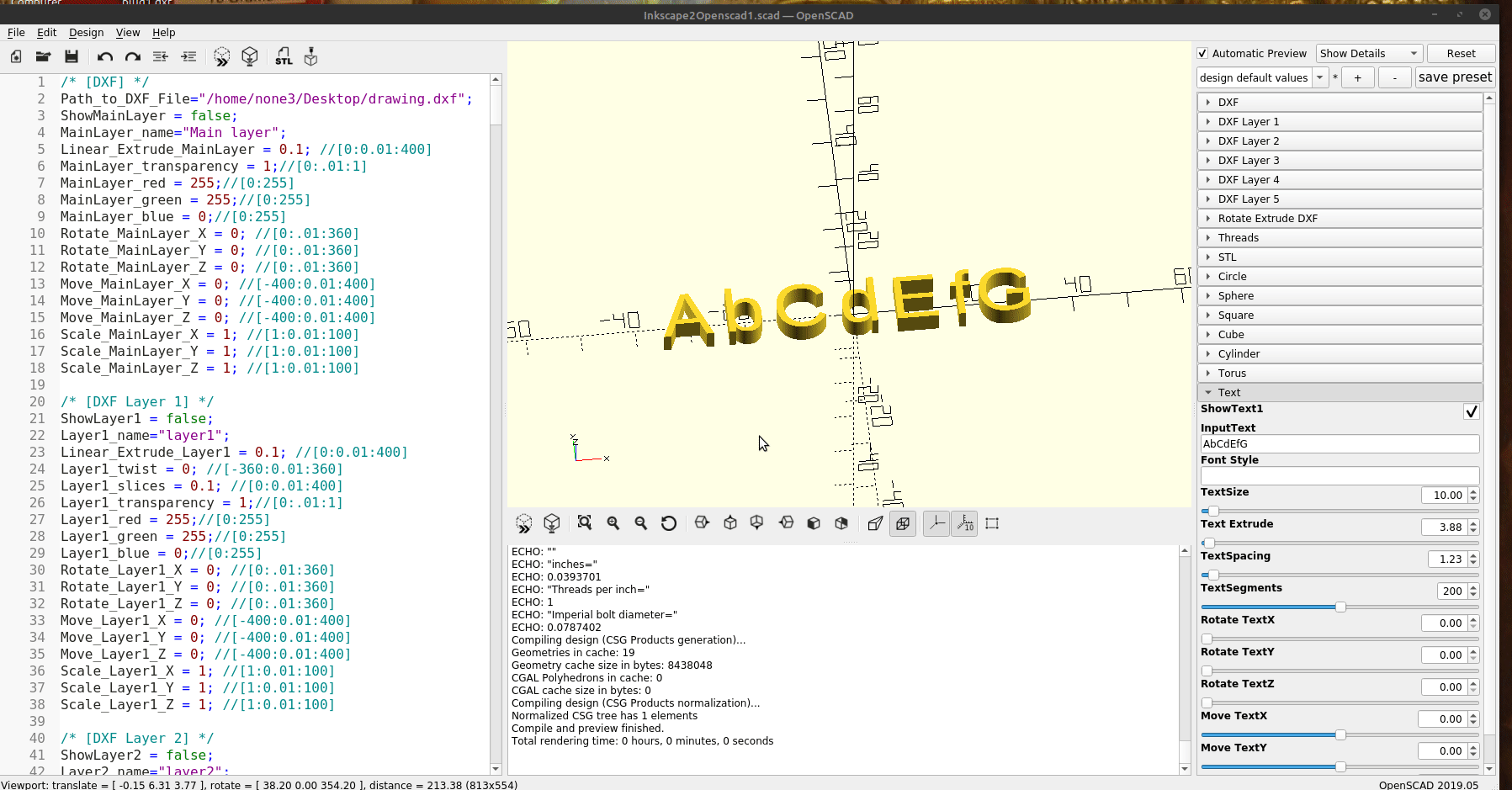 In the next part I will make a custom font in Inkscape to use in Openscad.